POSTED BY marika ON June 20, 2012
LET'S SEE YOUR DOG IN GLASSES! Share funny photo of your dog wearing glasses for a chance to win a signed copy of Arlo Needs Glasses by Barney Saltzberg. Be silly, but promise to not put your pup through too much embarrassment.
Here's how to enter the "My Dog Needs Glasses!" photo contest! Post your pic (between June 25th & July 31st) on Pinterest with the hashtag #ArloNeedsGlasses. Then follow Workman's board: www.pinterest.com/workmanpub.
We'll pin the photos to the official "My Dog Needs Glasses!" board Pinterest.com/workmanpub/my-dog-needs-glasses. Five photos with the most likes and re-pins by July 31st will win an autographed copy of Arlo Needs Glasses. Entrants must be U.S. residents.
Contest opens Monday, so start scheming now (copious treats recommended.)
ABOUT THE BOOK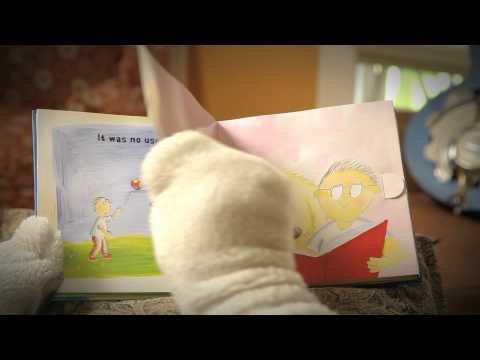 "Glasses rock" is the message bestselling author Barney Saltzberg teaches kids in Arlo Needs Glasses (Workman Publishing, July 1, 2012, Hardback, $15.95, Ages 3+, ISBN 9780761168799). Full of pop-up features and try-on glasses, Arlo Needs Glasses introduces a shaggy, free-spirited dog who loves to play catch – until one day, he can't see the ball anymore. He needs glasses! Arlo Needs Glasses playfully demystifies the eye doctor experience, allaying anxiety in kids who are about to enter the world of glasses – which among other things, help them become better readers.
Barney is the author-illustrator of Beautiful Oops!, the successful Kisses series, Peekaboo, Crazy Hair Day, and Good Egg, as well as many other beloved children's books. Also a singer-songwriter, he has written tunes for the PBS show "Arthur" and continues to perform music for children. He lives in Los Angeles with his wife and two dogs.
Tags: Arlo Needs Glasses, Barney Saltzberg, book giveaway, children's eyeglasses, photo contest
{ 0 } COMMENTS